With higher inflation and rapidly rising living costs, the price of everything seems to be getting a bit higher these days. Owning a pet is no exception. Dogs, in particular, make for expensive furry companions - although I'm sure most dog owners like me would agree they are worth every penny!
However, have you ever wondered how much you spend on your pooch each year? We've done the research and found the average cost of owning a dog in Canada, and you may well be in for a little shock!
Average Yearly Cost To Own A Dog In Canada
The most recent survey by Statista in 2022 revealed the average cost of owning an adult dog is $3,999 in Canada. The survey findings indicated the largest expenses were for food, pet insurance, and professional dental care.
This is an increase of over $250 since 2021 when a survey by the Ontario Veterinary Medical Association found it costs, on average, $3,724 a year to take care of a pet dog in Canada.
However, note that this figure can vary significantly based on your dog's breed, the food they eat, your chosen pet insurance policy, and various other factors. According to data from Rover.com, the cost range is quite wide and can be anywhere between $660 to $4,430 per year to own a dog.
Yearly Cost Breakdown
Let's be honest, $4,000 seems like a lot of money to spend on one animal. So let's break down the yearly costs of caring for our furry friends.
Food
According to the latest survey by Statista, the average amount dog owners spend on keeping their pups fed and watered each year is $1,200. However, as previously mentioned, this number can differ dramatically depending on the breed. For example, a small toy breed like a chihuahua eats a considerably smaller amount than a large breed like a Rottweiler.
Moreover, some dogs need to eat specific diets that are much more costly than standard dog food. The brand you buy will also make a difference, as there is an extensive price range among brands.
Vet Visits
There are certain expected veterinary costs you should plan to pay for each year including yearly wellness check ups, dental cleaning, parasite prevention, annual vaccines, fecal exams, blood work, and an annual Lyme test. These are preventive care services that are not typically covered by pet insurance and average $1,489. But, again, remember this number will vary depending on your dog.
Other Essentials
Essentials like toys and collars are much lower, costing an average of $125. Other items include the cost of pet insurance which averages about $1,160 and the mandatory pet license required in Canada, which for example, ranges from $15 - $60 in Toronto and averages around $25 across the country.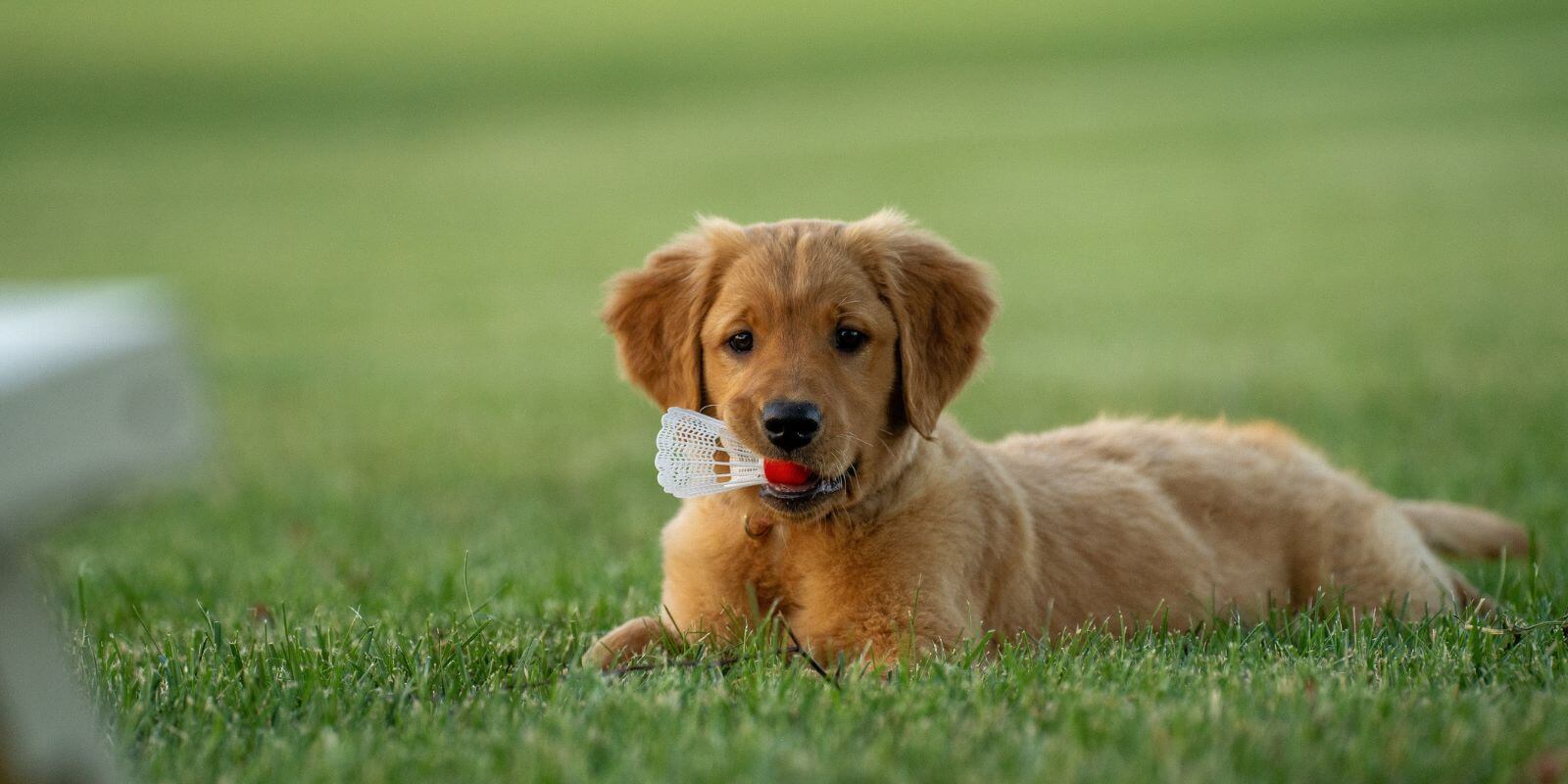 How Much Does It Cost To Raise A Puppy In Canada?
If you thought owning an adult dog was expensive, consider sitting down to read how much it costs to raise a puppy during its first year of life. The 2021 Ontario Veterinary Medical Association survey found that the average first year of a male puppy's life will set its owner back an astonishing $4,589.
The figure is slightly higher for female puppies at $4,666, as the cost of sterilization is higher for females. But, again, this is just an average cost that will depend on many factors, such as the dog's breed and diet.
Moreover, the cost of raising a puppy has also increased considerably in the last few years. For example, a 2020 report stated that the average yearly cost of raising a puppy was $3,934, which is $600 less than it is today.
How To Reduce The Cost Of Owning A Dog In Canada
Adopt, Don't Shop
Aside from the yearly maintenance costs mentioned above, bringing your furry friend home can be another substantial cost. How much you pay for a new puppy in Canada will depend on the breed, but it's common for most to cost over $500.
However, you can find many pedigree dogs in shelters, free to a good home. If you're not too picky about breed or age, you could find your perfect companion in a rescue dog. Not only will you give a dog a better life (or, in many cases, save it), but you'll also save a considerable amount of money.
Consider Pet Insurance Policies
The Statista study found that yearly pet insurance costs ​​an average of $1,160. However, these costs will differ greatly based on factors such as your dog's breed, age, and gender. Pet insurance is rapidly growing with Canadian pet parents that appreciate knowing their pup will be financially cared for in the event of a costly accident or unexpected illness.
Understanding the terminology used in insurance policies will also help you make an informed decision about which policy is best for you and your pup. For example, increasing the deductible or lowering the reimbursement percentage will reduce the cost of the pet insurance policy. However, not all providers allow you to adjust these rates, so to save money, you can choose one that offers flexibility such as Furkin Pet Insurance.