YOUR PET

can bounce back...
We are bound to our pets because of all they give us. These family members deserve access to treatment and healthcare just like we expect for everyone in the household. Having Furkin Pet Insurance coverage helps put your pet in the best position to retrieve the best care, should they become sick or injured.
YOU

can bounce back...
Your pet becoming ill or injured, can throw a curve ball into the family's financial future. Furkin Pet Insurance coverage helps you recover your expenses, while your pet receives the necessary veterinary medical care. It's a win-win that helps to put everybody back into play.
All rolled-up, we think it's the best coverage in Canada!
$20,000 Big Ones
With Furkin you get up to $20,000 of coverage every year. That means that even if you claim the full $20,000 in one year, those benefits will automatically renew the next, and the year after that. As long as you remain enrolled, your Furkin coverage helps keep you in the ballpark.
No 'Per Condition' Limits
Your coverage can be applied to help your pet rebound from one single condition, or towards multiple illnesses or accidents, as they arise. There's also no lifetime limits on any eligible condition. Get coverage for the lifetime of your pet, as long as they're enrolled prior to 14 years of age.
Flexible Deductibles
With Furkin Pet Insurance, you have the choice of three annual deductibles, allowing you to choose the one that best suits you.
24/7 Telehealth Support
*
This toll-free telephone service gives you access to veterinary nurses 24 hours a day, 7 days a week. They'll be on hand to support you, if you need to discuss your pet's medical condition before taking them to an emergency hospital, or even prior to visiting your regular veterinarian.
Petriage
™

Online

*

Rather than searching randomly through the web trying to find credible advice, Petriage gives you instant, actionable info about your pet's health through their dynamic mobile app. Petriage's dog and cat symptom checker uses powerful algorithms to deliver vet-backed insight about your pet's symptoms.
Up to $20,000 in annual coverage
Up to 80% of your vet fees covered
3 deductible options to choose from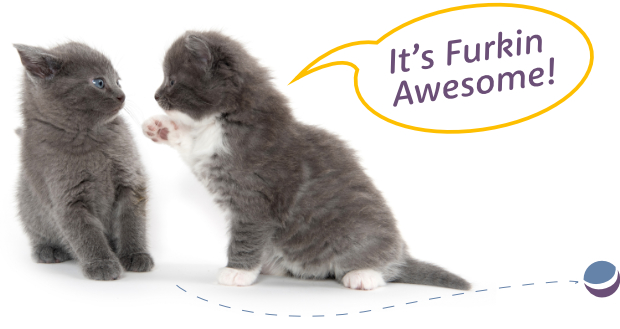 Shoulda, woulda, coulda...
You've been putting it off, but now you're here.
We understand that your pet's risk of illness or injury is serious, because we see hundreds of claims each day. There's no reason to drag your paws any longer.
If you've looked at pet insurance
coverage before, but didn't bite – it's time!
Questions?
Call Us 1-888-453-1088
*Telehealth service is provided by Vetsdirect Ltd., a company located at Regus, Golden Cross House, 8 Duncannon Street, London, England and Petriage is a service provided by Petriage Inc., a company located at 10400 NE 4th St. Suite 500, Bellevue, Washington and are unaffiliated third party service providers.